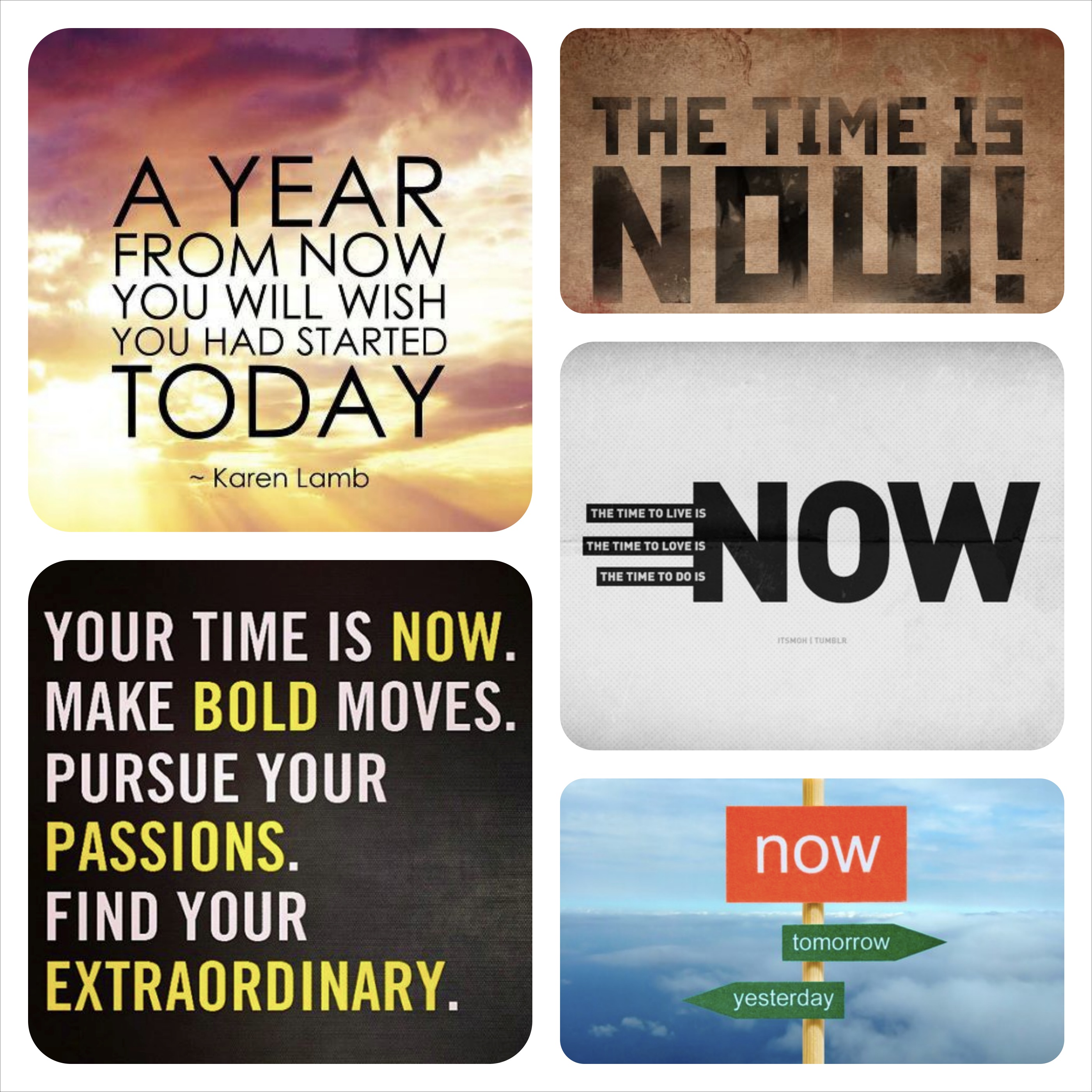 The time is here and now!  There is no better time than the present and you already have everything you need. God has blessed you with a plan and a purpose.  What are you waiting for?  "Perfection paralyzes potential," as I heard a wise man state and if you're waiting for the perfect timing, perfect situation, perfect person, then you're only prohibiting the possibilities and prolonging a self-imposed purgatory.
That job you're seeking, go for it!  The relationship you desire, pursue it!  The changes you want in your life, start making them happen.  The only thing holding you back is YOU.  All the excuses and doubts are no longer.  The only thing that matters is reaching your goals and the actions needed to bring those goals to fruition.  You are powerful beyond measure and your life's experiences have prepared you for this moment.  You are ready, so please get out of your own way.
The only moment we will ever have is the present moment.  Don't waste or forsake it and don't wait for another moment that may never come.  There are three things in life that once they are gone, you can never get back – words, opportunity, and time.  Don't waste any of them.  Let your words be the blueprint that answers opportunity's knock right on time.  There are also three things in life that never fail – belief, determination, and love.  Believe in yourself and be determined enough to pursue the love burning inside you NOW!