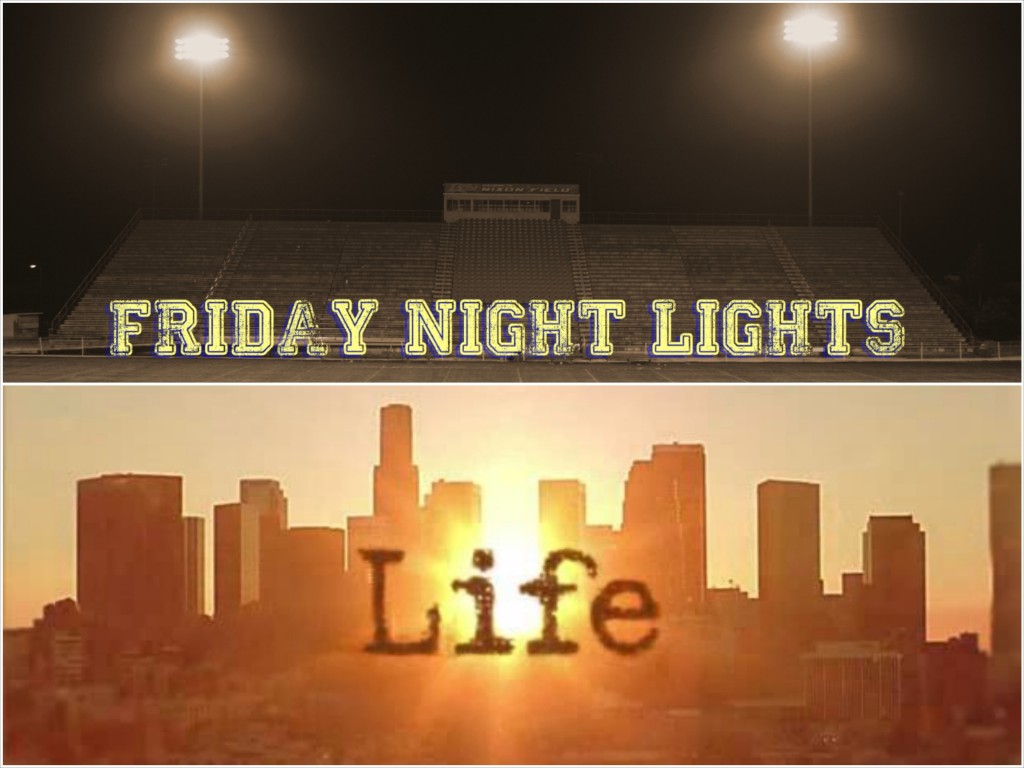 Friday night lights is a tradition around the country, but no one takes their high school football more serious than the state of Texas.  Aledo High School is a 4A powerhouse that has been dominating the Fort Worth area this season.  So much so, they beat Western Hills 91-0 last Friday, but the real shocker was what happened after the game.
Following the game, one of the parents of a Western Hills player filed a bullying complaint against Aledo High's coach, Tim Buchanan, for allegedly "bullying" the Western Hills players by not making more of an effort to prevent the score from becoming so outlandish. Here's a few facts: Buchanan benched his starters after only 21 plays; the offense only ran 32 total plays; the offense only threw the ball twice, both resulting in touchdowns; and a running clock was implemented after halftime.  Aledo scored on roughly every third play – 8 rushing, 2 passing, 2 punt returns, and 1 fumble recovery.  The true tragedy was not the score, though.  Yes, it may be humiliating and embarrassing to lose in such a manner, but what is worse is that by Texas law, the school district has to investigate any accusations of bullying that are filed.
Buchanan was now faced with defending his players, his coaches, and himself and had to prove that he indeed attempted to curtail the play, to not run the score up, and to show sporstmanship.  As Buchanan explains, "The score could have easily been 150 to nothing.  It wasn't good for anybody."  Faced with an official investigation from the school district, Buchanan had to defend his actions despite every effort to soften the blow during the game.
Worse than anything that happened on the field that night, is the lesson that parent taught their child with the frivolous allegations.  Life is about losses and 91-0 may be a hard lesson to learn, but in every triumph or tragedy, there are things to gain.  It would have been far more prudent to help the players of Western Hills to work on their playing skills and to also understand that this is only one game and they have a chance to redeem themselves throughout the season.  Teach them that one defeat does not define a season or a lifetime.  Show them that the strongest people are those that can not only endure defeat, but learn how to overcome.  Enforce traits that show them how to learn how to channel loss and humiliation and use it as fuel to get better and be better.  Work on handling loss gracefully because you will not always lose, but you should learn how it feels so you that you will show mercy and appreciate it when on the winning side.  Learn that life is not about handouts and the only way to get better, to win, is to work on the areas of weakness and improve the areas of strength.  Learn that others can not always come to the rescue and the choices you make, to play football or whatever path you choose, comes with trials and those trials are each person's individual battle.  That despite our parents best intentions, they cannot always come to our rescue and sometimes they have to let us fall so we can learn how to get back up.  That learning coping mechanisms and team building will transcend high school football, because even after such a lopsided loss, we can still come together as a team and rally around each other for support and comfort.  Learn that life isn't always fair and that sometimes, there are some people who are simply better or more skilled, but that does not diminish who we are or our worth.
High School athletics teaches many lessons about life and prepares adolescents to become young adults who turn into future leaders and parents themselves.  Unfortunately, many parents attempt to shield their child from life at the child's detriment, adversely stunting their mental and emotional growth.  Life is meant to teach and it is the lessons learned that shape the person you will become.
Fortunately, the school district and the University Scholastic League (UIL), the governing body for high school athletics in Texas, found no wrongdoing by Buchanan and the bullying allegations were dismissed.  There is no mercy rule in 11-man football in Texas and Buchanan stated he was not aware that both coaches could have agreed to stop the game early.  However, Western Hills coach should be commended for his actions.  He didn't quit nor did he allow his team to quit.  Despite being pummeled, outplayed, and overmatched, he showed his players one of life's greatest lessons – if you start something, you finish it.  In the face of peril, when you know you have no chance of winning, it take an extraordinary person to still forge ahead.  That is the lesson that should have been taught and gained.
Be careful what we teach our kids.  We may want to protect them and keep harm away, but at what risk.  Find a balance between giving them the life you want and letting them live the life they need.
I learned that courage was not the absence of fear, but the triumph over it. The brave man is not he who does not feel afraid, but he who conquers that fear. ~ Nelson Mandela
"The only way that we can live, is if we grow. The only way that we can grow is if we change. The only way that we can change is if we learn. The only way we can learn is if we are exposed. And the only way that we can become exposed is if we throw ourselves out into the open. Do it."  ~ C. Joybell C.