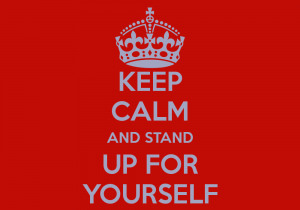 Surely by now many of you have heard about the mayhem surrounding the Miami Dolphins and the accusations of bullying by Richie Incognito against Jonathan Martin.  It is deplorable at best and pure ignorance at its worst.  This type of behavior is not and should not be accepted by anyone or in any atmosphere, professional sports or on a playground.  Possibly the most confusing of circumstances is how did it get to this point and how does a 300 lb. grown man get bullied.
Martin obviously feels victimized and rightfully so, but someone who has literally trained and honed their skills over a lifetime to become a professional athlete would seemingly have the acumen to deal with derogatory or adverse behavior.  Putting all things aside momentarily, what happened to the fortitude to overcome, the ability to rise above, and the mental prowess to withstand pettiness?  Incognito is a world-class fool and someone who exhibits a level of immaturity seen in an eight year old and type of bigotry that is unfortunately seen in hate groups.
There is no excuse for Incognito's behavior nor a rationale or reasoning.  Whatever punishment is handed down is more than deserved and probably not enough to send the proper message that racism and intimidation does not have a place in sports, corporate America, or the schoolyard.
But what is just as mind-boggling, sickening, and saddening is how Martin allowed this situation to manifest.  Yes, I said allowed.  Martin possesses both the mental and physical capacity to defend himself, but somehow all ability to stand up for himself escaped him.  Martin has fought his entire life to overcome and excel, but now chose to lie down and accept defeat.  What causes a man to quit on himself, to lose hope, and to accept ridicule from another person?  What makes anyone not stand up for themselves, especially someone of stature?
At some point enough is enough and it becomes imperative that we stand up for our beliefs and we protect ourselves.  I am not condoning physical altercations or verbal tirades, but a mature adult should be capable of diffusing a problem without having to engage in either one.  Also, intimidation is fueled when it gets a reaction.  Martin throughout his life has played through pain, fatigue, and stress, but succumbed to the antics of an imbecile.  It wasn't practice, a game, or an opponent that thwarted Martin, but his own fallacy.  Martin's dilemma is partially his own doing and the fact that it has gone this far is also because of his unwillingness to take control of his life.
Martin has now blackballed himself and possibly prematurely ended his NFL career.  He will be hard-pressed to walk back into the Dolphins locker room or another team's and be trusted to handle the pressure and rigors associated with the life of a professional athlete.  It will be hard for teammates and coaches to trust or count on him.  What is imperative is that Martin regains his self-esteem and self-confidence and learns better coping mechanisms, because life will continue and hardships will come.
Regardless of the attacker, we all must find ways of dealing with trials and tribulations.  Retreat is a strategic and wise move on occasion, but if all we do is run in the face of peril, we will never learn with it is to battle our way through and stand in victory.
If you stand up and be counted, from time to time you may get yourself knocked down.  But remember this: A man flattened by an opponent can get up again.  A man flattened by conformity stays down for good. ~ Thomas J. Watson
Stand up to your obstacles and do something about them.  You will find that they haven't half the strength you think they have. ~ Norman Vincent Peale