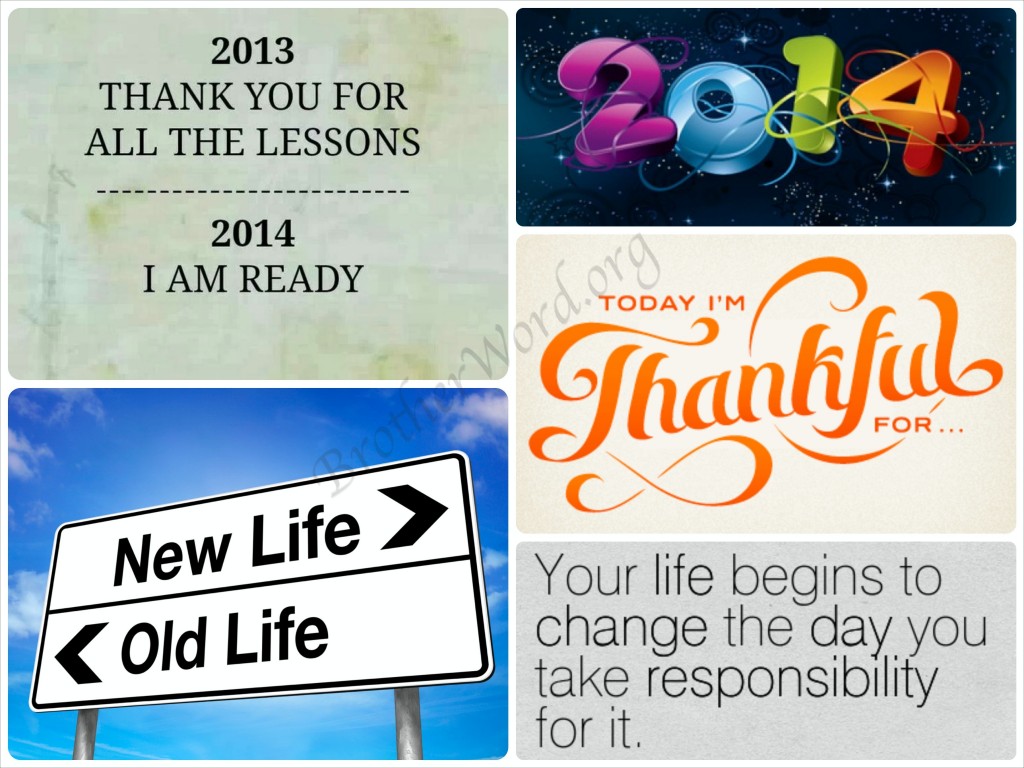 The beginning of each year brings a fresh start, a sense of excitement, and a chance to reinvent and reinvigorate the mind, body, and soul.  Very THANKFUL to see another year and I have no doubt this year will be greater than the last.  What excites me most though, is the lessons learned, lived through, and overcome in 2013.
No matter what happened in this past year, if you have been blessed to see 2014, you have the opportunity to change your circumstances and ultimately, change your life; and that time starts now!  If you read the Top 5 Tips for 2014, you understand that much of the work starts with self.  We all have to take responsibility for the lives we desire and accept our roles in obtaining or obstructing the path to the promise land.
Today is ALL you need.  If you make the most of this day, you have accomplished much.  There is nothing more that you can do about yesterday.  That day no longer exists and there is nothing you can change about it.  Tomorrow has yet to happen and if you fixate on tomorrow, you have wasted today.  Tomorrow will take care of itself despite your every effort to rush it along.  Be THANKFUL for the present moment and what can be gained, accomplished, learned, or fixed at that time.  The only time you have is the time at hand.  None of us can change yesterday or truly predict tomorrow.
In this coming year, my wish for everyone is to live in the moment, cherish what you currently have, accept the realities of life, strive to better that in which you have control, take responsibility for your actions and direction, and finally, be THANKFUL for it all.  This life is the only one we have and with each day, we have the power to make all we dream and desire come to fruition.
What are your goals and dreams for 2014?  What lessons did you learn in 2013?  Let @BrotherWord know your plans for the coming year and share how you plan to accomplish it.
"You can not escape the responsibility of tomorrow by evading it today." ~ Abraham Lincoln