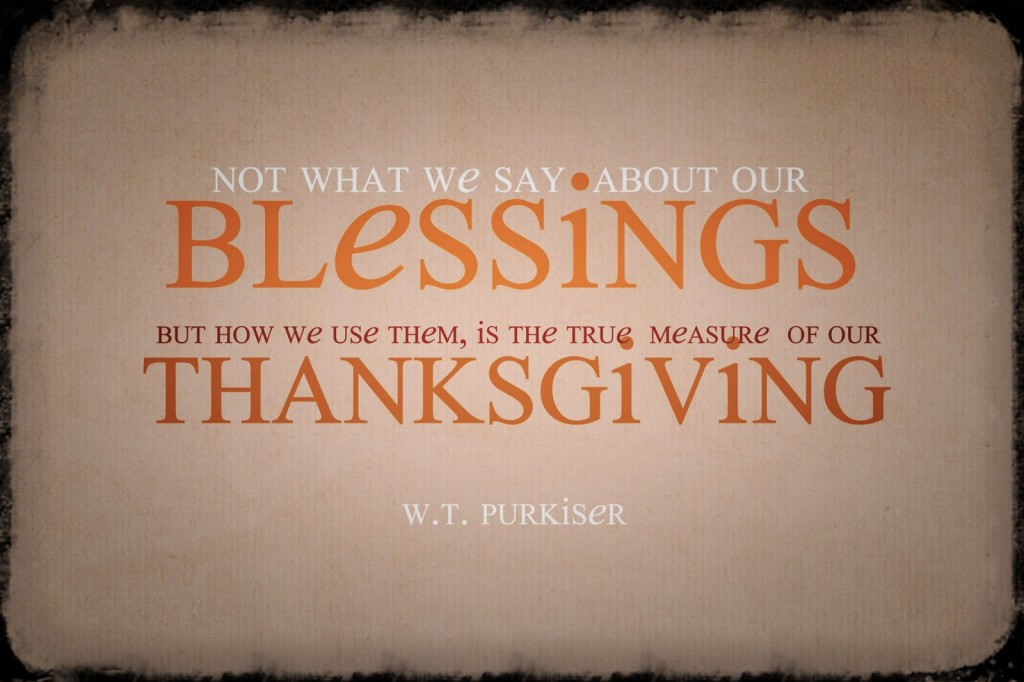 I am so THANKFUL for the blessing of my life.  I continue to share my story so others can see that on the other side lies glory.  I realize that what I have gone through has not necessarily just been for my benefit, but also that I may help others through life's roller coaster.  On this THANKFUL THURSDAY, I am excited that I get to share my blessings with others and hopefully make a positive impact.
I will not pretend that is has all been fun, but it has been worth it.  With each turn I have reached a new level of discovery and a greater sense of thankfulness.  I have embraced my purpose, I am pursuing my passion, and I am taking every chance I can to reach as many people as possible.  What has been bestowed on me is a huge responsibility, one I take very seriously and that I am immensely proud to carry.  The mantle on which I stand can be summed up as such – The more I THINK, the more I THANK.  Sometimes it's as simple as replacing "I." ©  I implore anyone wanting to see a change in their life to stop focusing on all that may not be right and start thinking about all that is right.
You woke up this morning, you have people that care about you, and breath in your body. The life you envision is based on what dominates your vision.  How you see the world is based on your perspective and perception.  If all you see are the ills of the world, that is what will consume your life.  Change your perspective, look through a different lens, and witness how what you once perceived as negative or took for granted is magnificent blessing that has been overlooked.  If you take time to truly think about the blessings all around, euphoria will take over you and the wonders of THANKFULNESS will remove the clouds and brighten every aspect of your life.
I challenge anyone reading this to daily find one thing to be THANKFUL about and let that one thing permeate in the deepest recesses of your mind.  Anytime something upsets the balance, replace it with that one thing, watch the stress go away, and feel your spirits lifted.
It's a blessing to have this opportunity and I don't take it for granted nor do I take it lightly.  For that and for a chance to help someone better their life, I am very THANKFUL!