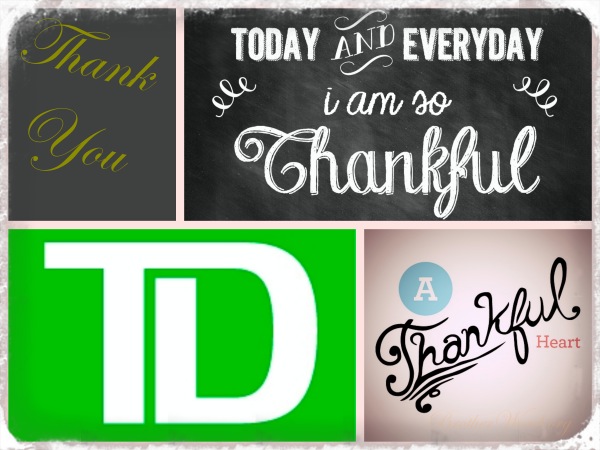 The power of THANK YOU can never be underestimated or devalued.  Showing appreciation for what someone does is a priceless gift that gives over and over.  Two simple words provide so much impact that they can literally change lives.  I live by the principle "The More you Think, The More You Thank" © and showing and be THANKFUL for the things in life helps to transform lives in ways unimaginable!
Kudos to TD Canada Trust for a brilliant and heart-warming campaign to show how much they appreciate their customers.  In ways never thought possible, customer after customer was treated to TD Canada Trust's ATM – Automated Thanking Machine.  It is hard to know what is going on in someone's world and how the tribulations of life may be affecting them, but as the video states at the end, "A thank you can change someone's day."
Take a moment to enjoy one of the greatest acts of kindness and THANKFULNESS anyone has demonstrated in quite sometime.  Thank you TD Canada Trust for showing that people still matter and how two words can make all the difference in the world.