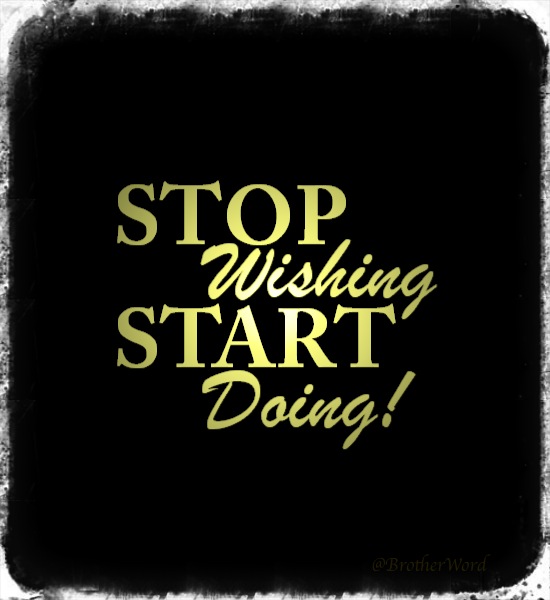 Talking about what you want out of life accomplishes very little.  It is perfectly fine to speak those things as if they are, try to will them into existence, but the only way those words ever materialize is if they are followed by actual work.  A wish is only as good as the potential, power, and perseverance it takes to turn that wish into reality.
Do not let the wish, the hope, the dream, be the beginning and end of what it is you are striving towards.  One step forward can catapult that wish and begin the momentum to success.  There are no magical or quick solutions, but earnest work yields results.  Anything worth having is worth working to achieve.  Whatever the dream, make sure it includes a great deal of doing!
At the end of the day, do not let the wish be greater than the work.  It is time to move past panning phase and into the production phase.  Let your will to succeed outweigh the lure of a wishful thought and do whatever it takes to transform the wish into work.  Dream big, work harder!
"You can't cross the sea merely by standing and staring at the water.  Don't let yourself indulge in vain wishes." ~ Laurence J. Peter