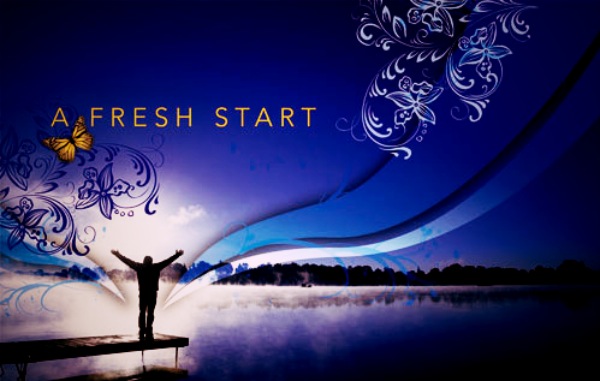 Yesterday is a thing of the past, no looking back;
Today is the beginning of the future and time to get life back on track.
What once was is here no more;
But what can be is what lies in store.
If you keep looking behind, you can never move forward;
But the minute you accept the past, the crisis is over.
A few things for the new year, live, laugh and love;
Take the good with the bad and thank God above.
All of it is a blessing and none of it by accident;
What is meant to be shall, and what isn't is past tense.
No one ever promised life would be easy or without heartache,
Rest assured you are not the only one to experience loss or been close to the point where you break.
Everything that has happened was purposed and planned specifically for you;
The harder the trial, the bigger the blessing and with 2015 you get to begin anew.
It's time to let go and let God, stop dwelling on what could have or what should have been;
This is your year of victory, your time to win.
No more second guessing or doubting yourself, no more settling for less;
You've fought the battles, withstood the trials, you've passed the test.
Take your rightful place, stand tall, and claim your victory;
The best is yet to come and there is no devil in hell that can stop what's meant to be.
Take solace in knowing that you survived what seemed like the worst;
And despite the hardest of times, God made the last… first.
I can't promise you won't experience more trials or tribulations;
but I can guarantee that no matter what, you are equipped for any situation.
This is a new beginning, a fresh start, a chance at redemption;
What was lost will be recovered a hundred-fold, and what is on the way will take you to a higher dimension!