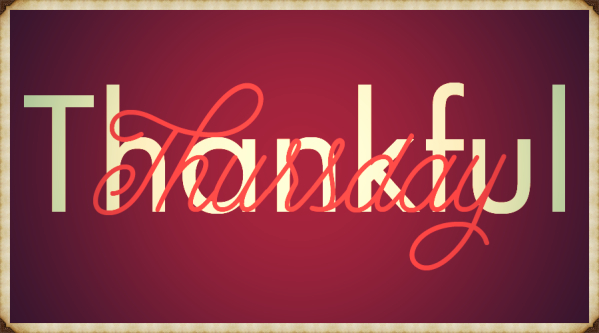 Everyone by now has heard about the untimely death of Prince Rogers Nelson, but what I am most THANKFUL for and what many may have not known, is that Prince was a quiet, but monumental, humanitarian.  This was a feat he prided himself, but went about behind the scene without any fanfare or hoopla.  For Prince, it was never about publicity, but about the lives he could change.  
Prince created and was the main source of funding for the "Love 4 One Another" charity that has donated millions of dollars over the years to schools, homeless shelters, and community programs in some major cities such as Los Angeles, New York, Chicago, and his hometown of Minneapolis, and has reached as far as Iowa, Georgia, Wisconsin, Ohio, and Texas as well.  He was a huge contributor to "Rebuild the Dream," an initiative that focuses on providing opportunities for young people and changing the cultural climate.  Also near and dear to Prince was "YesWeCode," a program that introduced and trained underprivileged youth in the tech industry.  A proponent of the environment as much as people, Prince was at the forefront for "Green For All" helping provide green energy, such as solar panels, and advocacy throughout the country.  
To say Prince merely donated money would be an insult.  He put his mouth, literally, where his money was, often putting on benefit concerts to subsidize and raise money for various organizations. But he did not mind writing a check either, evidenced by the $12,000 check he wrote for an African-American library in Louisville.  Prince put on free concerts for the blind and deaf, showed up unannounced to schools to speak to kids and simply brighten their days, and even helped his fellow artists as he did when Lauryn Hill was facing legal issues and Prince made it a point to help support her and her children.  There are countless people who are more THANKFUL for Prince the man moreso than Prince the musician.
Today, I stand with all who mourn his passing, yet I am eternally THANKFUL for his charitable efforts and for being more than a music legend, but transcending to become a global icon that let music be the key that opened the door, and not the end all, be all!  Prince Rogers Nelson, THANK YOU for all the music that will live on forever and for paying it forward so that others may have a better life.  We will miss you, but because of your unselfishness, your imprint will never be forgotten.