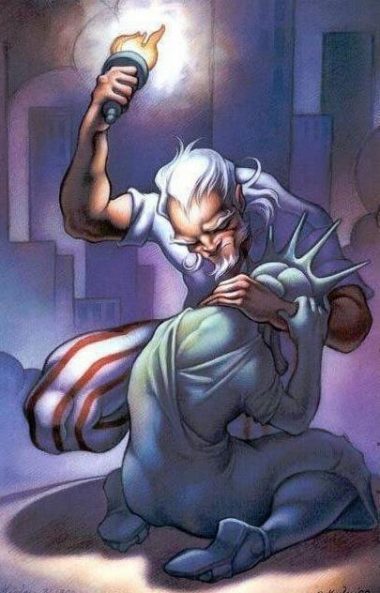 My country 'tis of thee, sweet land of liberty, of thee I sing; Land where my forefathers and brothers continue to die, land where it seems okay to kill a black man and still no answer to why, Yelling from the mountaintops, when will justice ring?
As yet another name, #TerenceCrutcher, has been added to the list of black males slaughtered at he hands of police officers, I cannot help but be enraged. When is enough enough!
We have seen terroristic attacks across American soil, as recent as a few days ago in Manhattan, and those suspects be treated more humanely than African-Americans. We have all seen the video of the Anglo man physically attacking the officers, disobeying their commands, verbally abusive, and yet he was still able to live. When did we revert back to yesteryear when black men were thought of as less than human, 3/5 human, or have I been fooling myself?
No matter the rhetoric, justification, or any suggested rationale, the fact remains, these people are dead! As Crutcher's twin sister profoundly stated, using the depiction the helicopter officer foolishly uttered, "that bad dude was someone's brother, someone's son, someone's uncle, he loved God…"
We have lost a sense of humanity and the divide between the "law" and the people widens by the second. America, if you, we, claim to be the greatest country, it is beyond time to start looking in the mirror. We have become a distorted, pathetic joke of everything we try to push on others and claim to stand for and trust me when I tell you the rest of the world is laughing at us in disgust. As I recently traveled abroad, I was put in a position to defend a country, my country, that thinks of me less than human, as I was asked question after question about the ignorance, disparity, cruel treatment, and malicious, deplorable inequalities and injustice that is so obvious to even those outside of the U.S.A.
ENOUGH IS ENOUGH! And yet people continue to question why some have chosen not to stand during the national anthem? Many have not read Francis Scott Key's original poem. It is only the first stanza that is used for the Star-Spangled Banner, but it is the last stanza that we need to remember.
O thus be it ever when freemen shall stand
Between their lov'd home and the war's desolation!
Blest with vict'ry and peace may the heav'n rescued land
Praise the power that hath made and preserv'd us a nation!
Then conquer we must, when our cause it is just,
And this be our motto – "In God is our trust,"
And the star-spangled banner in triumph shall wave
O'er the land of the free and the home of the brave.
This is applicable to every man, woman, and child, so do not be shocked when its words become life and the "freemen" stand (or kneel) and take upon themselves the motto, "… then conquer we must, when our cause it is just, [and ONLY] in God our trust."  Even the meekest and mildest of man has a breaking point and America, you are pushing us to a point of no return.