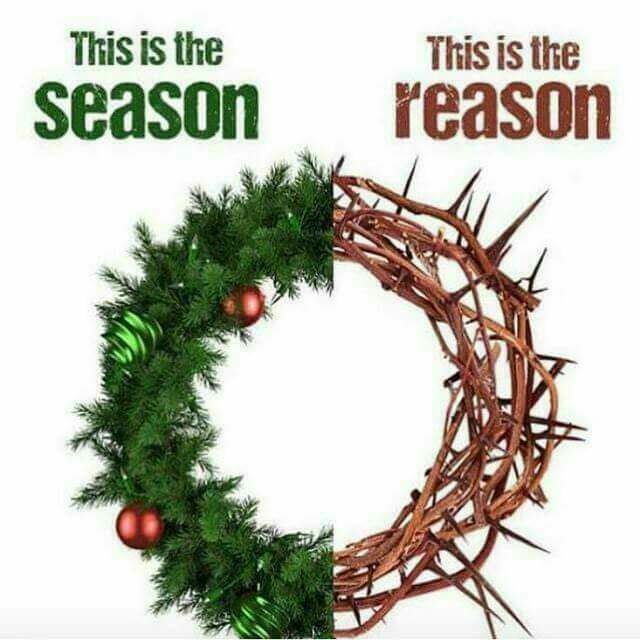 We all have heard the famous poem by Clement Clarke Moore regaling the musings of St. Nick on Christmas Eve. It's a childhood favorite of many, yet somehow we seem to overlook the true #ReasonForTheSeason. As you continue to celebrate the season, spending time with family and friends, exchanging gifts, and being merry, don't forget the presents on the tree do not compare to the gift that hung on a tree. It's that presence that blesses year after year and especially during the holidays.
Here's another version of Twas' the Night Before Christmas that you may enjoy as much as the original.
Twas' the night before Christmas and all through the house, they were praising and worshipping because the miracle they were seeking would be here soon erasing all doubt.
The stockings were hung by the chimney with care, with hopes that a Savior would be born, sin would be abolished, and joy would return backed by prayer after prayer.
The children were all nestled and snug with not a worry or doubt in their head, knowing that soon a child would be born, the bread of life and through Him they would be fed.
And just as I settled in for long winter's nap, came a thunderous noise, a vibrant sound, the angels horns, that Heavenly boom bap.
I jumped up in excitement to witness all the glory, the birth of Immanuel, the beginning of a new story.
When what to my wondering eyes did appear, a miracle in flesh sent for you and me to restore hope and cast away fear.
With the stars shining bright, wise men in awe of the sight, I knew it must be Christ.
More than ever before, the world was about to change, and by His power, He called them by name.
Now redeemer, now healer, now provider, now most esteemed, Now Adonai, now Rapha, now Nissi, now Jireh, now Elohim.
And as I fell to my knees and bowed my head to the ground, there came the presence of the Lord leaving me astound.
To be in His presence was the gift, and to know He loved me in spite of me gave my soul a much needed lift.
Blessed was this night and before The Son arose, I heard a comforting whisper that simply said, "Make sure everyone knows."© 
Merry CHRISTmas ⛄🎄🌟🙏🏾