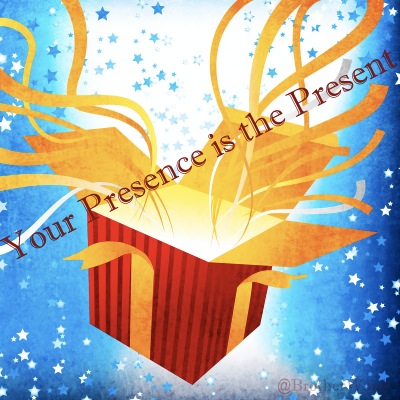 There is nothing in this world that can replace the presence of a parent in their child's life.  Too often the chaos of hectic schedules and daily distractions are used to justify why many kids are not provided with the attention and structure they so desperately seek and need.  Far worse is that it is underestimated and overlooked how much the absence and lack of presence of a parent in a child's life has residual effects that spread throughout every facet of life, both short-term and long-term.
Men, if you have a child and have not been active in their life, now is the time to change that.  The circumstances of how that child came into this world is irrelevant at this point; the child is here.  Be an active and consistent  participant in your child's life and do not allow the court system or anyone else to dictate how you should operate  as a parent.  Your relationship with the mother is secondary to your presence and participation in that child's life.
Ladies, in today's society you have been dealt an unfair hand and you have had to take on more responsibility than was ever intended.  You have had to raise and provide for your children with very little if any help, as well as trying to sustain a life for yourself.  The biggest crime though is forbidding your child's father from being a part of the child's life.  The relationship between you and he may have failed for whatever reason, but to deny a child their father is a travesty.  You are hurting the kid more than you will ever hurt the father.
Parents, material gifts and presents are no substitute for time spent and memories made.  No matter how expensive the gift or how many presents you bombard them with, it pales in comparison to the warmth, attention, affection, and love you can provide routinely.  That is what will last, will transcend time, forge unbreakable bonds, and nourish their heart, mind, and soul.  A toy that can be broken and will be quickly forgotten is no replacement for a parent's time and love that will never go unnoticed and will shape their lives forever.  Your presence is the truest present you can ever give them.
I am blessed to have parents who poured into me routinely, who gave their time, and nurtured a kinship that I will cherish forever.  It is not a rare sight either, as I see many parents putting forth the same effort and establishing and building a lasting legacy with their kids.  It is a beautiful thing to behold and one that I hope continues and others will emulate.  If you have ever doubted what your presence means in your child's life, look at the videos below and witness how much a father's presence is desired and how impactful that presence means to that child (he did not want to let go).  Listen to a coach encourage his players in defeat and mark a moment in history that those players will never forget.  If at anytime you thought your presence would not be missed or your absence would not be felt, you are mistaken.  Being a parent means being present and that is not dependent on a relationship between the parents, orders of the courts, or DNA.  Being a parent means being present in the moments of life that count the most.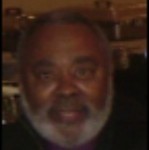 Dedicated to the memory and legacy of my uncle, George Moore, III.  A father, a husband, a uncle, a brother, a son, a friend.  To see one man give so much of himself for the betterment of others, for   his children, grandchildren, nieces and nephews, is astonishing.  Sacrifice can easily be measured through the prowess of others as they lack for nothing and are filled with intangible gifts that magnify the presence and passion of the one who enriched their lives.  Those that were part George Moore, III's world lacked for nothing – time, attention, or love.  He blessed all he knew with a wealth of wisdom, a strong discipline and work ethic, and a heart full of gold.  As sad as it is to no longer be able to hear his melodic baritone, his presence and love will never be forgotten.  My uncle was a giant among men, admired and cherished, appreciated and revered, and what he gave to all of us is a gift that will always be treasured.  RIP Uncle George until we meet again.