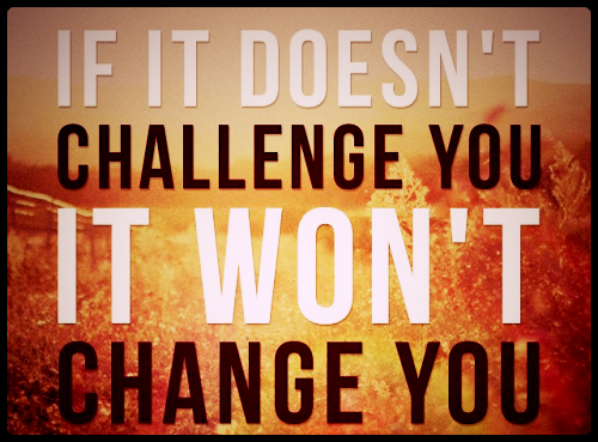 Life is one challenge after another and just when you think you have passed one test, here comes another.  Each challenge is meant to push you to the next level, to test your mental and physical acumen, and to help you grow and change. But are you ready for the challenge?
Truthfully, none of us are quite ready for the challenges we will face, but rest assured, each of us is properly equipped to handle them, even if we do not think so.  There is a plan and a purpose in the process and it is up to us to persist in order to prevail.  Every challenge is meant as a stepping stone for us to reach new heights, but in order to move up you have to be willing to take the first step and then not be afraid to continue the course.  No one started out on top.  Every professional was once an amateur and every expert started out as a novice.  So what makes you think it would be any different for you?  
Change is inevitable, but how you adapt to and apply what transpires makes all the difference.  Do not fear change, do not run from it, do not rebel against it.  Whether you can see it now or not, change is good and it is the only way we can progress and elevate our lives.  If it does not challenge you, it probably is not productive or progressive either.  Do not limit your challenges, challenge your limits!
"Challenges are what make life interesting.  Overcoming them is what makes life meaningful." ~ Joshua J. Marine