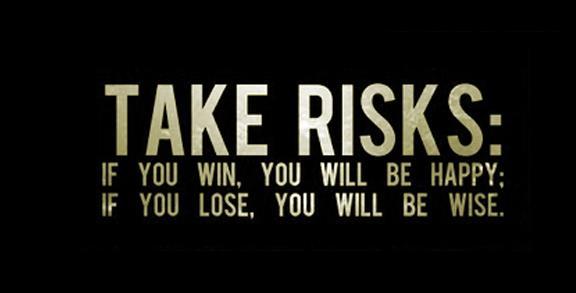 Recently there was a story about a McDonald's employee who was swapping the happy meal toys with his mixtape.  Crazy right?  Definitely was not the market for the material he was attempting to promote and ultimately, it cost him his job, but I do applaud him for ingenuity and creativity.
Sometimes in order to advance and achieve your goals, you have to take risks… even if they appear completely insane.  Risk takers are the ones that shape the world, the ones that revolutionize the way we think, and bring reality to what was once thought to be a far-fetched imagination.  People thought the Wright brothers were delusional until they actually took flight.  People once thought the Earth to be a flat surface until that myth was debunked.  The world wide web was not even fathomable until a group of scientists, researchers, and engineers made it possible.  The common denominator in all of these events and so many more that have shaped the world is that someone threw caution to the wind, believed in themselves and their dream, and despite all odds and doubts, set out to make history.
The McDonald's employee chose the wrong platform to promote his music, but at least he took a chance on making something happen.  If you are sitting around waiting for the right opportunity, you are fooling yourself.  Opportunity happens with you are active.  If you are scared to take risks, then you are content with failing.  If you are consumed with what others think and how they will react, you will never discover who you truly are meant to be.  You cannot live life worrying about what others will think nor can you go on with life always playing it safe.
Life is truly about calculated risks that produce phenomenal rewards.  So the next time you are weighing the risk/reward scenario, keep in mind that if you never do, you will never know.  People called Franklin a lunatic for his experimentations with electricity, but without him, we could possibly still be living in the dark ages!