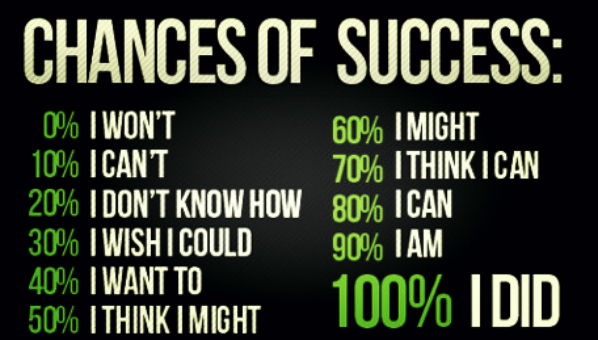 "Success is a planned outcome, not an accident. Success and mediocrity are both absolutely predictable because they follow the natural and immutable law of sowing and reaping. Simply stated, if you want to reap more rewards, you must sow more service, contribution, and value. That is the no-nonsense formula. Some of God's blessings have prerequisites! Success in life is not based on need but on seed. So you've got to become good at either planting in the springtime or begging in the fall." ~
Tom Newberry from Success Is Not an Accident: Change Your Choices; Change Your Life
Success does not happen by accident nor does it simply fall out the sky into one's lap.  Success is based on effort, work, and honestly, being prepared when opportunity presents itself.  Any successful person will tell you it took years of trying, overcoming one failure after another, and continuing despite the odds or doubters.  Success is the byproduct of resiliency.  
Success is not something you can buy at a store, inherit, or just wake up.  If you want it, you have to go get it!  It begins with a mindset of "I refuse to quit or give up;" "I will not stop to achieve my goals;" "No matter what, I will not let it deter me from my destination."  As cliché as it may sound, how you think, what you think, will ultimately dictate your outcome.  Can't and won't are not words of success, but will manifest if allowed.
What you sow is what you shall reap and sowing means planting good seed in fertile grounds and then tending to your crop.  Success is not a part time or seasonal job, but a calculated journey.  The next time you think it may be too much or feel you are not qualified, you are right!  If you feel you are undeserving, cannot live up to it, the challenge is too great, you are right!  But if you believe against all doubt, fight for your dreams, pursue with an unbridled passion, and put in maximum effort, success can and will be yours.