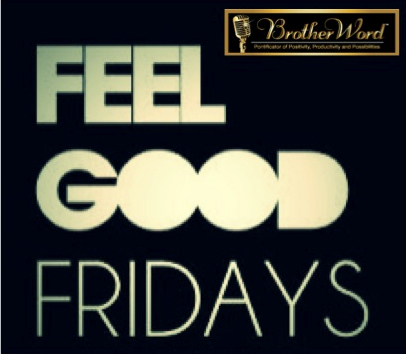 It's #FGF – Feel Good Friday – and this is the #GraduationEdition!  #BrotherWord is giving you a double dose of the feel good.  Each year hundreds of high school seniors prepare to walk the stage, receive their diplomas, and embark on a new phase of life.  And as common as graduation ceremonies may seem, it is the bright futures and amazing individuals who we will continue to applaud and celebrate.
First up is Boston Latin High School senior, Phillip Sossou.  Students are remembered for a myriad of reasons, some good, some bad, but there are certain students who carve out their own legacies, or in this case, draw them.  Sossou wanted to make sure that each of his classmates was remembered and at the beginning of the year he began memorializing all 411 in charcoal portraits!  His art teacher did not think it was possible but before the last day for the seniors, he displayed his beautiful portraits of all his classmates for the entire school to admire.  A school marred earlier in the year by racial tensions, Phillip Sossou used his talents to mend the fences, bring all together, and leave a lasting smile.  Watch the video to see more about this amazing #ClassOf2016 graduate.
Our next Feel Good Friday comes from senior Kevuntez King, a three-sport athlete who graduated with a 4.0 GPA and has already earned enough to pay for his entire college education!  The senior from Memphis, TN., spent the last five years waking up at 3:45am to sell newspapers.  His dedication proved more than fruitful as he has earned enough to pay for his entire college education.  Aside from graduating with honors, King epitomizes what it means when drive and dedication result in the manifestation of of our dreams coming true and that is the message he expressed to all his classmates, "Just chase your dreams."  Already accepted into Tennessee State University, King is not resting on his laurels, but staying true to what got him to where he is now and beginning his college career this summer.
We applaud all the graduates of 2016.  Never stop chasing your dreams, keep striving for greatness, and no matter what, believe in the impossible!