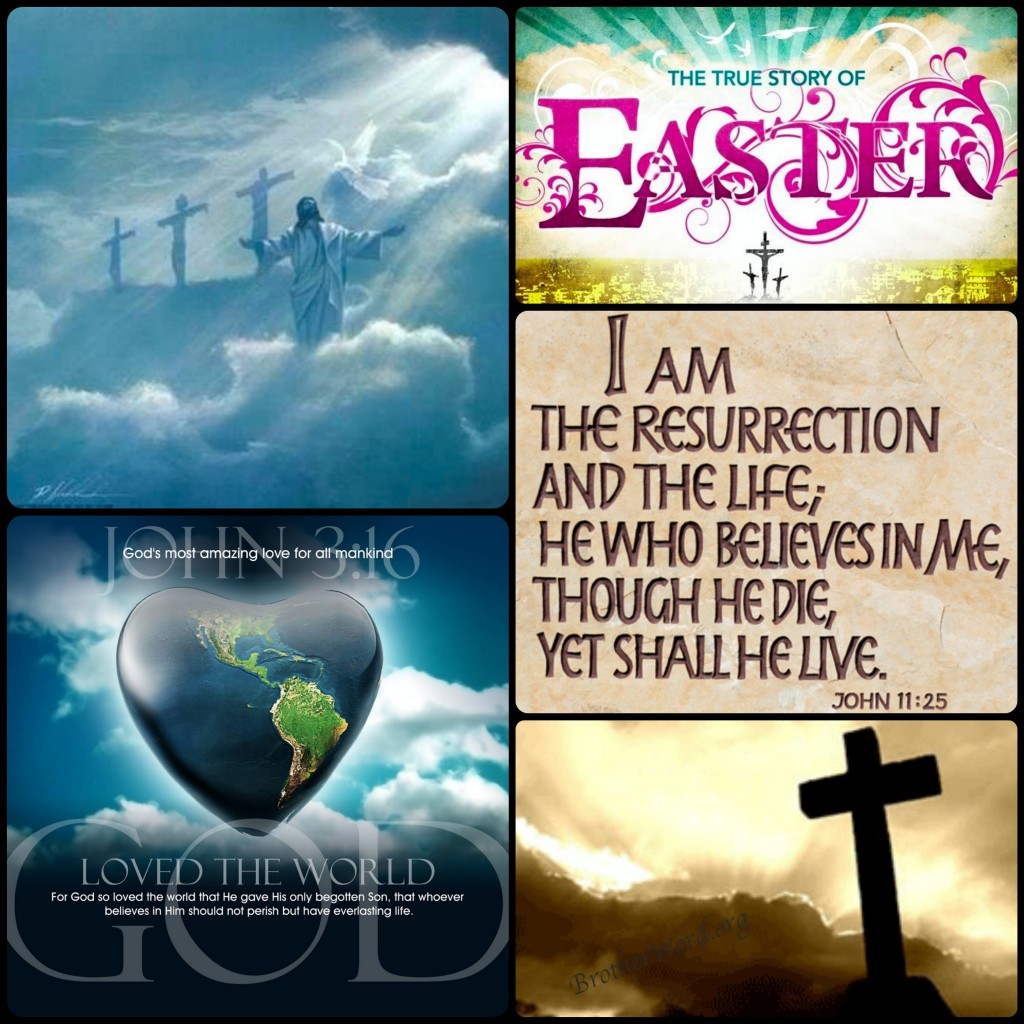 I am so THANKFUL that in 3 days many of us will be celebrating the resurrection of our Lord and Savior Jesus Christ! As a Christian, Resurrection Sunday symbolizes not only hope, but that there is life even in death.  When Christ rose from the grave, He dispelled every notion that mankind was doomed and paid the ultimate sacrifice to restore humanity.
But how many of us have lived through "deaths" in our lives only to rise again and be restored?  The "deaths" I'm speaking of are not physical departures from this earthly realm, but the death of what we thought should be, false perceptions, and misconceived ideals.  The job you so desperately sought after and worked so hard to obtain, and suddenly the company was downsized and your position eliminated.  How devastating that must have felt at the time, but God!  Not only did you find another job, but it was a better job, a job more aligned with your true passion, and now you find yourself flourishing beyond your imagination.  That relationship, he/she made your heart melt and was everything you ever desired… and then it was no more.  Heartbroken and distraught how could you possibly go on or love again, but God!  Not only did your wounds heal, but you learned so much about yourself, what you really desired in a relationship beyond the superficial, and you learned to love yourself.  You became whole again and felt complete for possibly the first time in your life and this time when true love came beckoning, you were fully prepared and able to give yourself wholly and completely and receive the same in return.  And when death really struck, when you lost those closest to you, no longer able to hear their voice or give them a hug, you felt the world closing in and questioned how and why would God allow this, why would He take them, but God!
Death teaches a few things and albeit hard lessons, the lessons taught are the cornerstones of peace of mind, a happy heart, and a THANKFUL spirit.
– Death will teach you that we live a finite life and as such, it is so important to cherish the life you have.
– Death teaches that some things are meant to die so something better can be born.
– Death is a precursor to rebirth; we have to die to self to live wholly.
– Death shows us that nothing is forever, so be THANKFUL for the present.
Jesus' death and resurrection freed mankind of eternal sin and promised each of us that after our lives end here, after this fragile body is no more and expires, we too can rise to our Heavenly reward.  What it also showed is that death is not the last step.  Allow those things in your life that need to die to die.  Not every situation should be resurrected.  If that relationship is hurting you and not making you happy or helping to better your life, let it die.  If that job is killing you, taking you away from your family, causing more headaches than happiness, let it die.  If you are ridiculed with guilt, disappointment, and contempt about things that happened in the past or that are out of your control, let it die.  If how you are living your life is not beneficial, productive, and fulfilling, it is time to let that old life die and resurrect a new one that brings happiness and fulfillment and nurtures a sense of purpose that merges with your passion.
It is time to resurrect the life you are meant to live!  In three days Jesus will rise from His earthly tomb where many thought He would remain for all eternity.  Not only has He demonstrated that death is not absolute, but in a theological and philosophical analogy, proven that death is the beginning of one phase of life, part of our journey, and the birth of the next steps toward our destiny.
Truly, truly, I say to you, unless a grain of wheat falls into the earth and dies, it remains alone; but if it dies, it bears much fruit. ~ John 12:24
Fear not that life shall come to an end, but rather fear that it shall never have a beginning. ~ John Henry Cardinal Newman
The fear of death follows from the fear of life. A man who lives fully is prepared to die at any time. ~ Mark Twain