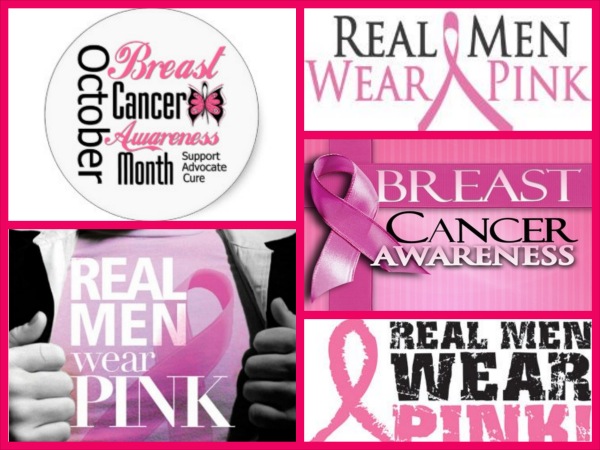 Dedicated to the brave and strong…
What Cancer Cannot Do
Cancer is so limited…
It cannot cripple love.
It cannot shatter hope.
It cannot corrode faith.
It cannot eat away peace.
It cannot destroy confidence.
It cannot kill friendship.
It cannot shut out memories.
It cannot silence courage.
It cannot reduce eternal life.
It cannot quench the Spirit.
~~Author unknown
October is Breast Cancer Awareness Month and this month and everyday I am THANKFUL for the survivors who continue to persevere in spite of a debilitating, life-altering disease.  Cancer, specifically breast cancer, is a formidable foe that can steal a woman's outer and inner beauty, but I am so THANKFUL that through faith, family, and friends, many women have mustered the strength and courage to not only defeat cancer, but strive despite its crippling effects.  
THANK YOU to each woman who has shown what it means to not give up or give in.  Beauty comes in many forms, but nothing is more radiant than watching the light of hope and endurance shine in the midst of darkness.  I am THANKFUL that you chose to fight when all odds were against you because in that fight, you realized and showed others that with the right attitude, any situation can be overcome.  You never know how strong you are until being strong is all you can be.
I am THANKFUL because ladies, you make others who will have to travel the same journey believe they too can beat this battle.  I am THANKFUL because many continue to support the survivors and the families of those that were not as fortunate.  This disease does not discriminate and just as it does not pick and choose, we continue to collectively come together to advocate for screening and testing for early detection, aggressive treatment options, and ultimately, a cure to eradicate cancer once and for all. 
Yes, I am THANKFUL because one day we all will be able to say, "Cancer you have been defeated!"  Until then, we will continue to ring the bell as patients go into remission, walk for the cure as we celebrate the survivors and honor those that have passed, and educate ourselves and others on how to self-test and be conscious of signs and symptoms.  Cancer may not yet be defeated, but it is on the ropes and will soon be knocked out!  And if you don't know what it is to celebrate survival, take a moment to watch the video below as survivor after survivor rejoices beating their greatest enemy.
"The bravest thing I ever did was continuing my life when I wanted to die." ~ Juliette Lewis