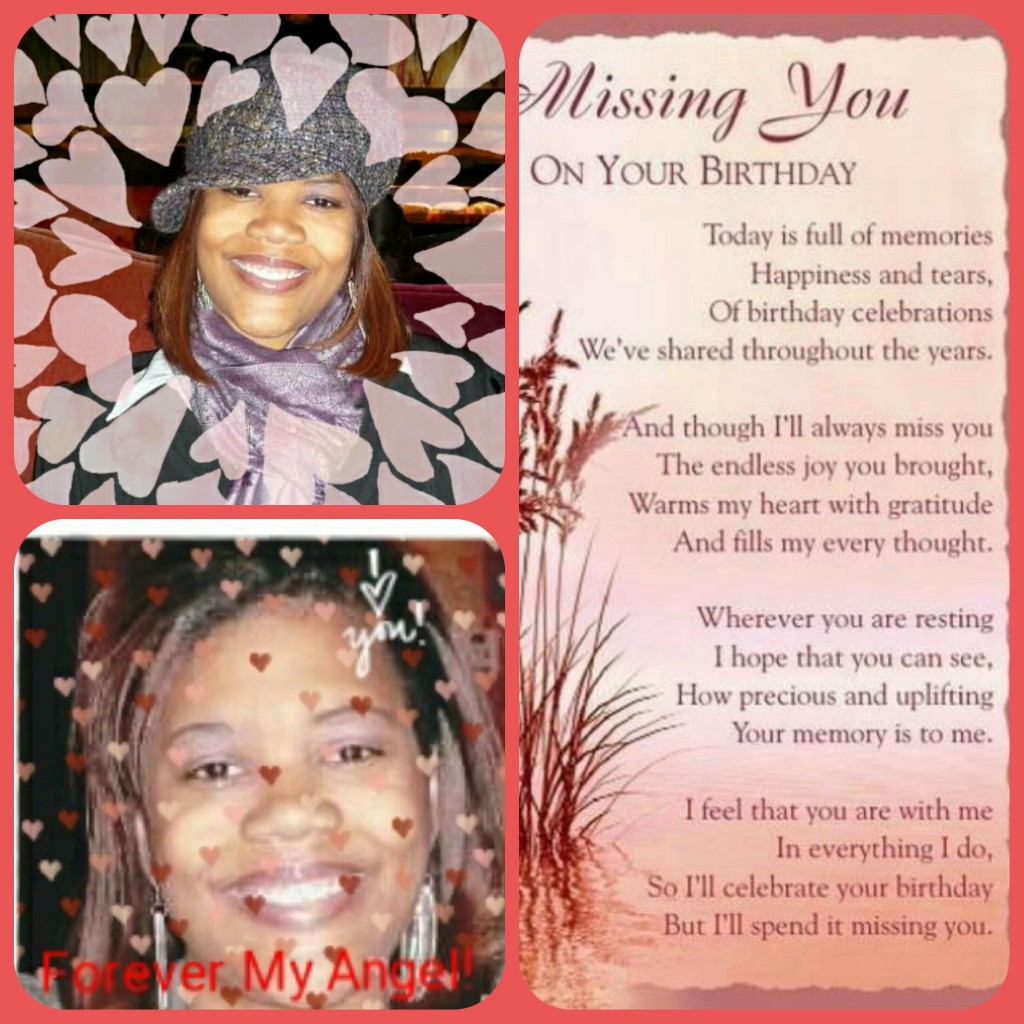 There is no greater motivation than LIFE itself!  Tomorrow is not promised to anyone and at any giving moment, it can come to an end.  Today's Motivational Monday is as personal as it gets as five years later I reflect on my sister who unknowingly helped to birth BrotherWord and all that has come to fruition.
The people around us affect us in so many ways without them even knowing and through those interactions, we discover who we are, what we are about, and in that rare occasion, they help us to unearth our God-given purpose.  Through my sister I learned that life is what we make of it, the lives we touch, and that fulfilling God's purpose is the truest route to not only happiness on earth, but everlasting joy and peace.
Find what and whom motivates you to be your best and then latch on to them, learn from them, ask them questions, and most importantly, take the time to let them know that their life has and is making a difference on your life in return.  This thing we call life is shorter than we think and fleeing, so give those you love and cherish their flowers while they are breathing.

5 years and running and still wondering why. Still questioning God, "Why she's not still alive?  Why she had to die?  Yet no more tears left to cry.
How do you mourn when there's so much pain?  When the grief hits so hard from just mentioning her name?
Where do you find comfort when you cannot find peace?  The memories begin to fade, the voice becomes a whisper, when the agony never seems to cease.  
How do you begin to move forward when the past keeps dragging you back? How do you let go of the hurt when every waking moment seems like an anxiety attack?
Look to the heavens from which your blessings flow, remember what you reap is also what you sow.  But when I look upward all I want is to see her face, but instead the clouds hide her and and I find myself in an empty space.
I'm thankful to God for the time spent, the laughter, the conversations, the hugs and the kisses, but what do you do when all you can think about is how much you miss her?
Counseling, communication, and church, nothing fills the void; and here we are 5 years later and it still feels like yesterday, one continuing, horrible nightmare, that has come forth to steal, kill, and destroy.
But the devil is a liar and my Christ is the forever joy that can make us whole, because even in death, Melissa transformed lives and saved countless souls.
5 years later and yes it still hurts, but as God as my witness and my sister as my motivation, I must continue their great works!
We each have a purpose and my angel's work was done, so now it is up to us all to pick up the mantle and make sure that we complete our task before the setting of the sun.
Can never repay her for all that she gave nor all that she means, so I will live my life in her honor, never forgetting the love we share or the unbreakable bond, knowing she watches over me and I can see her my dreams.
Rest in paradise baby, you fought and won the battle, and Heaven is your reward.  Know that you taught your big brother more than you could ever know and now I live for us both as I edify our Lord.
Rest in paradise on your birthday as we blow out the candles wishing you nothing but peace; and know how much we love you and your memory and legacy shall live on and never cease.  © ~BrotherWord